Ultra High Current Expander (UHCU)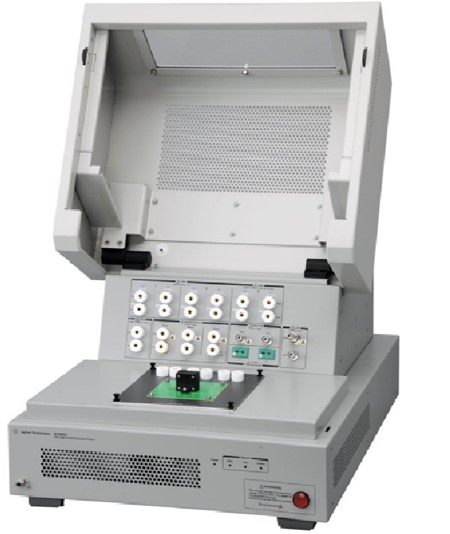 The Keysight N1265A Ultra High Current Expander is used for measuring packaged power devices. It works with the B1505A to cover the maximum output range; 1500A and 10kV.
The UHCU is a built-in test unit in N1265A and it comes automatically in the configuration. The N1265A includes a built-in selector and drain/ collector supply that can switch between UHCU, HVSMU/HVMCU and MPSMU/HPSMU. Therefore, the measurement can be continued without changing the wire connection between each measurement unit, and it eliminates any errors related to the cable reconnection and it also reduces the test time.
In the HVSMU path, a 100 kOhm series resistor can be inserted for breakdown test. In the gate channel, a series resistor from the choice of 0 Ohm, 10 Ohm, 100 Ohm and 1 kOhm can be selected to control the stability of the measurement.
Typical Applications:
Thyristor Characterization

Characterization of power devices
Specifications:
500A ultra high current 3-pin inline package socket

1500A current

10 kV Ultra High Voltage Gate Protection

Device Capacitance measurement

Capacitance Test Fixture

High voltage source monitor unit current expander
Back>>